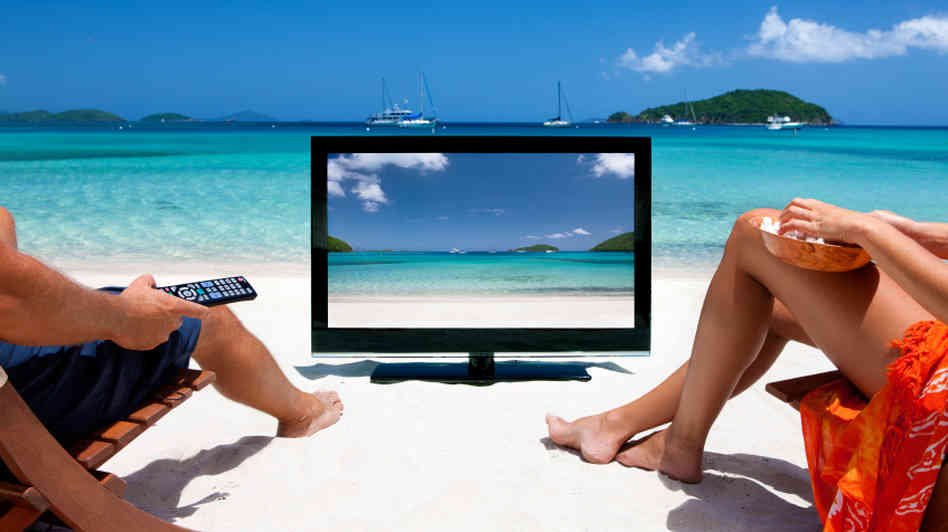 Looking for new shows to watch this summer?
For many of us summer means a change of pace, and a chance to relax and try new things. Our regular shows have wrapped for the season, or we've blown through our favorite re-watches for the 8th time, and we need something new to watch on those rainy days or when the temperatures get too hot for outdoor activities. Here are some TV shows currently available on streaming services that you might not have heard of but could find interesting. Nearly all of them are breaking new ground in representation and storytelling, so they are great additions to your current go-to's. There's something for everyone on this list!
Rutherford Falls – Peacock
This is a delightful and incisive comedy from Ed Helms and Michael Schur (The Office, Parks and Rec) about a historic town in NY state navigating its colonial and Native history. Not only is this a witty comedy, but it features the largest Native writers room in comedy history, and a Native showrunner and creator, Sierra Teller Ornelas. It's funny, warm, and thought-provoking!
Content rating: PG for occasional mild sexual innuendo
High On the Hog: How African American Cuisine Transformed America – Netflix
Part cooking show, part African American historical legacy, this show is unique and powerful. Only 4 episodes, chef and food writer Stephen Satterfield explores the culinary roots of Black cooking from Africa to Texas. Part of what makes this show so special is the space it creates for Black people to talk to each other about legacy and identity and belonging. Each episode is full of historical excavation, pride, tenderness and mutuality. I've never seen anything quite like it, don't miss it.
Content rating: G, the first episode contains verbal descriptions of the trans-Atlantic slave trade that will be painful for some
Home Before Dark – Apple+
Do you ever wish all these crime dramas could be mixed with precocious little girl energy? I didn't know that's what I needed until I started watching this show. Inspired by a real 9 year-old investigative journalist named Hilde Lysiak, the show creates a wonderful young lead similar to Hilde but with a fictional town and cold case that she has to solve. It's a wholesome family drama about processing trauma and grief with a local mystery intertwined.
Content rating: PG there is no violence or descriptions of abuse, but the subject matter of a child abduction may be intense for young viewers
Hacks – HBO Max
If you don't already love Jean Smart, you will after watching this show. Hacks is a thought-provoking comedy about what it means to be a female comedienne and what previous generations had to navigate to pave the way. This first season is still finding its way with working out a few of the characters, but it's worth a watch!
Content rating: PG-13 for some sexual conversations, no nudity or sex depicted
The Underground Railroad – Amazon Prime
Director Barry Jenkins' labor of love, this show is based on the novel of the same name. The novel explores the idea of what it would have been like if the underground railroad was a literal railroad underground. It is beautifully filmed and acted, with an intense but powerful portrayal of Black dignity in the face of oppression (a particular strength of Jenkins' filmmaking). You will likely need to pace yourself and some may want to refrain from watching all together, but if you can handle the intensity of the subject matter, you'll find a rich and compelling narrative.
Content rating: R for explicit racial violence
Girls5eva – Peacock
This one goes out to all the elder millennials who came up on girl groups and boy bands! Girls5eva is a hilarious and warm comedy about a washed-up girl group from the 2000s who are trying to reconnect with each other and make a comeback. The cast is fantastic, featuring Sarah Bareilles, Renee Elise Goldsberry (Hamilton), Busy Philipps, and other Broadway stars Paula Pell and Ashley Park. These women are so funny and the writing is smart and a snarky revisiting of pop culture in that era.
Content rating: PG for mild sexual innuendo
Shadow and Bone – Netflix
Sometimes you want an elaborate fantasy show but aren't sure if it's worth getting to know the lore and characters if the writing will just end up being bad. Shadow and Bone is a fun escape that's worth the investment. The world is well-crafted, the characters are endearing, the special effects are good, the cast is talented and diverse, the season is well-paced, and we know we're getting a season 2!
Content rating: PG-13 for some implied sexuality and mild violence. Likely appropriate for teenagers but check the parent's guide first.
WandaVision – Disney+
A lot of people have been talking about this year's spate of Marvel TV shows, and for good reason. But a lot of you have told me that you stopped watching WandaVision after the first couple episodes, so this is my apologetic for why you should revisit it. The format of the first several episodes is that of the classic TV sitcom, starting with the style of I Love Lucy and ending with the style of Modern Family. Some found this format confusing and boring, but what you need to know is that WandaVision is fundamentally a show about grief. It is about the desire to disassociate from a painful reality and immerse oneself in a fun and entertaining distraction. About the longing to return to one's happiest moments shared with your loved one and try to stay there rather than move forward. The style of the first 7 episodes is very purposefully painting a picture of what Wanda is experiencing internally after the trauma of losing Vision, and how she is making sense of it. Don't expect huge character reveals, there will be no appearances from Dr. Strange or Mephisto, this is a contained and powerful exploration of the grieving process. It features incredible performances from Olson, Bettany, and Hahn, and one of my new favorite quotes: "What is grief if not love persevering?" Give it another watch!
Content rating: PG for peril and suspense, and the use of witchcraft