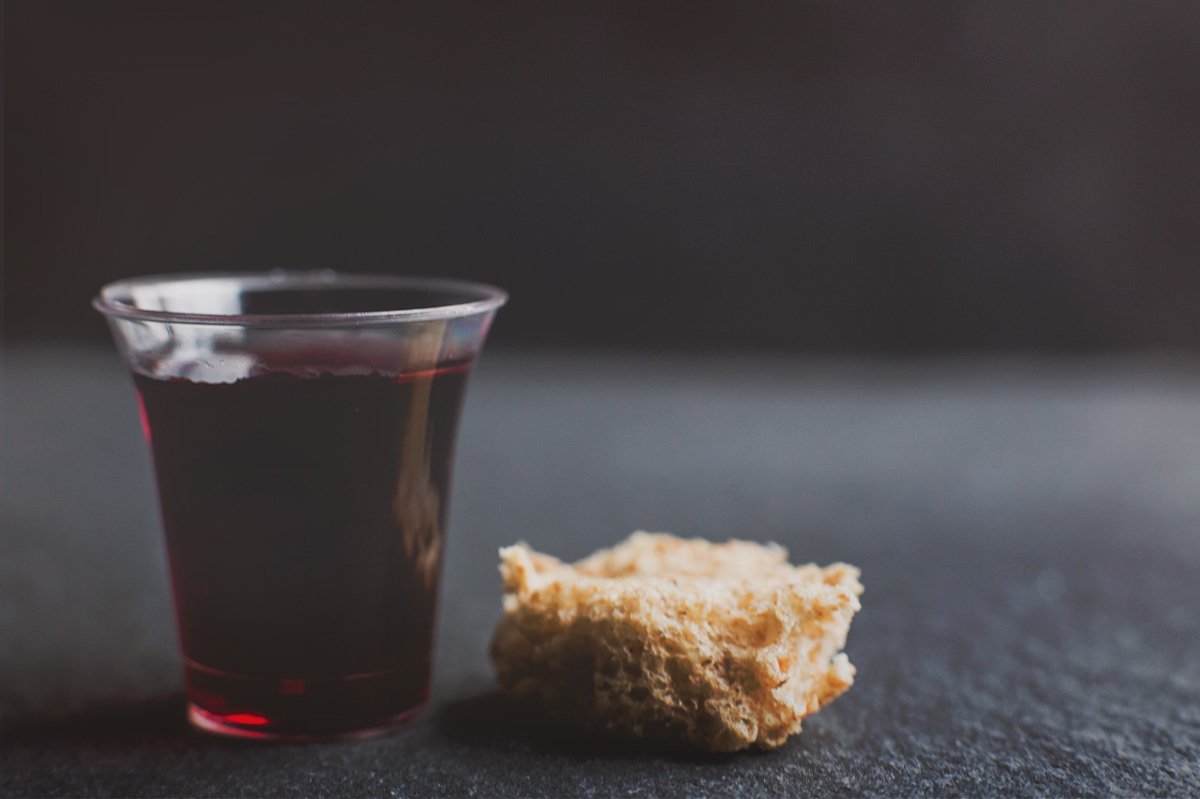 Communion
This week at church, we received communion.  Just before the bread was placed in my hands, I reflected on Jesus' words in Matthew 26:26-28 (NIV):
While they were eating, Jesus took bread, and when he had given thanks, he broke it and gave it to his disciples, saying, "Take and eat; this is my body."

Then he took a cup, and when he had given thanks, he gave it to them, saying, "Drink from it, all of you.  This is my blood of the covenant, which is poured out for many for the forgiveness of sins.
Jesus spoke these words to his disciples during their last supper.  Jesus knew that he was preparing to go into a lonely, dark place.  Not only would he face death on the cross, but he also knew that one of his closest companions would soon betray him.
It is often in our deepest, darkest despair that words and knowledge fail us.  It is in those times that everything else falls away.  The lessons we learn are not from books or clichés.  Instead, we learn by surviving – we learn through living.
In one of his lesser known works, Till We Have Faces, C.S. Lewis wrote, "Holy places are dark places. It is life and strength, not knowledge and words, that we get in them. Holy wisdom is not clear and thin like water, but thick and dark like blood."
During their meal together, the disciples did not understand that they would soon walk with Jesus into a very dark place.  In the upcoming hours when Jesus would be betrayed, beaten, and crucified, the words and teachings of Jesus would give little comfort.  It would only be in the black darkness, in the shadow of the cross, that the disciples would begin their painful transformation.  Holy wisdom would not come from clean, pure water, but would instead be birthed in the thick darkness of Jesus' blood.
During life's unexplainable tragedies, symbolism and metaphor can often touch us in the deep places that words and knowledge cannot reach.  When Jesus gave his followers the gift of communion, he gave us Holy wisdom that we otherwise could not speak.  As he broke the bread, saying "this is my body," he painted a picture of strength in brokenness.  When he took a cup and told them, "this is my blood … poured out for many," he showed us sacrifice.
In my darkest moments, I must cling to the imagery and symbolism that gives voice to my indescribable pain in a way that words cannot.  As I stand in the cool, darkness of the Cross, I cherish the Holy wisdom that I am slowly acquiring as I undergo my own slow and painful transformation.