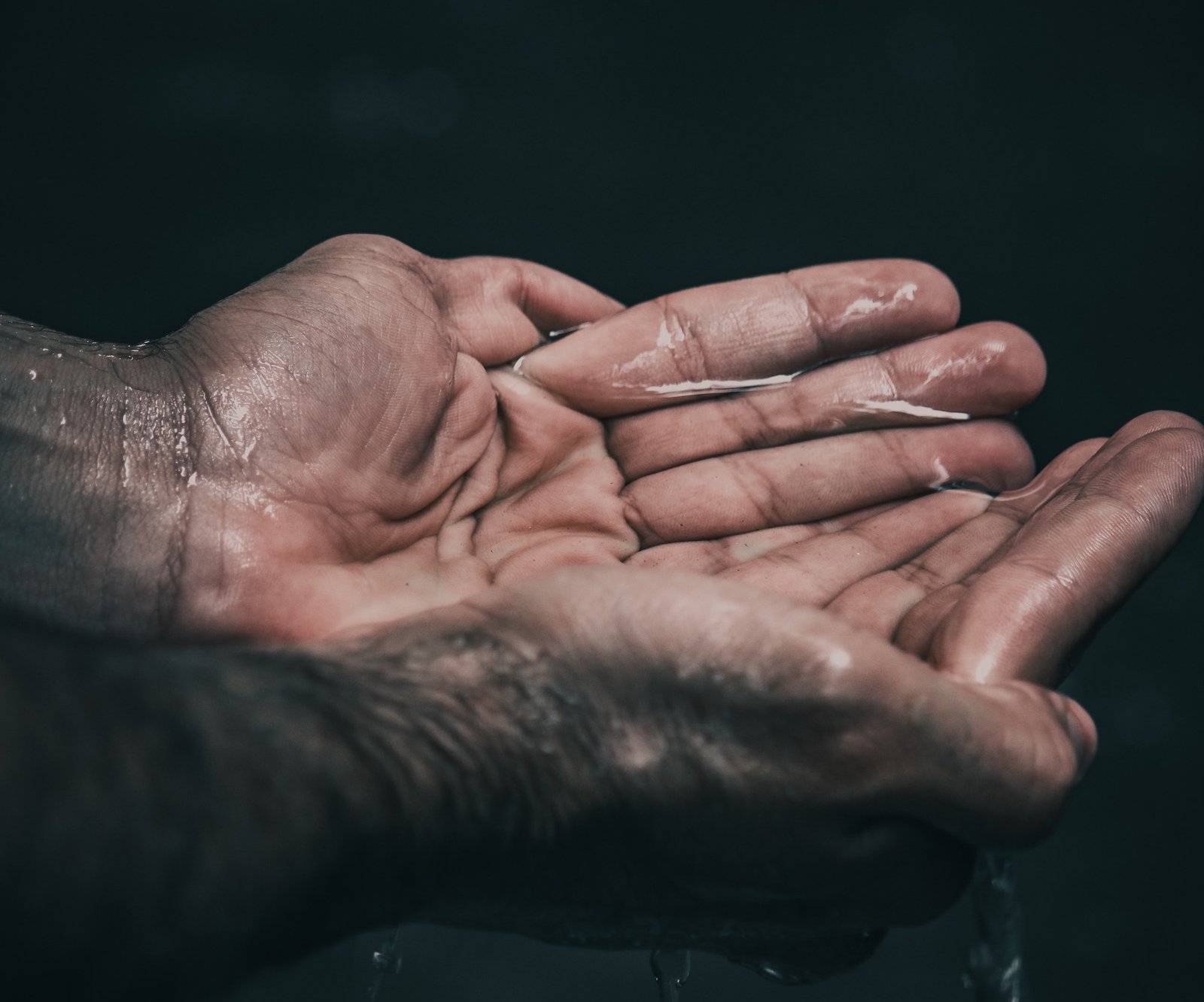 The Art of Honoring
Two weeks ago, I wrote about the hope I saw while helping old ladies and gentlemen across the street to get their shots.
Well, I didn't know when I started that by being a volunteer, I became a frontline worker in the eyes of the CDC. So believe it or not you are reading the words of a vaccinated man!
What did I do with my new found freedom? I jumped on the first plane out of North Carolina and went to visit my parents in Philadelphia.
I haven't seen them since December 2019 when I moved them into a retirement facility. Three months later, facilities like my parent's were ground zero for COVID-19 deaths.
I honestly feared for their lives. And there was no way I was visiting them without them or me being vaccinated.
15 months of waiting paid off, and I was on a plane to see them.
What a happy time!
My dad picked me up from the airport, and we stopped by McDonald's to pick up lunch for my sister and her six kids (you read that right). 80 McNuggets and 4 large fries later, the family was back together for the first time in over a year.
From there, my parents took me back to their retirement village. I showed my vaccination card to the security guard and they handed me a badge. His name was Sam. My parents were a little worried because Matt, the regular guy, was off for the day. Fortunate for us, Matt had told Sam about my arrival, and we were through lickity split.
We settled in, which wasn't that easy because we stopped every time we came across somebody.
"Olga! Meet my son," my mom said. "Rita! Come over here. My son has come to visit all the way from North Carolina!"
"Bookie!" Bookie is Nigerian. She works at the retirement village. My mother knows her whole story.
"It this your son?" Bookie asks as if she knew about my arrival, which she did because my mother had been telling her I was on my way for over a week. "Praise the Lord! Your mother has been praying for you to come!" said Bookie, folding her hands as if to demonstrate.
"Theresa!" mother shouts.
Theresa can't hear us because she is vacuuming the common area. No worries. We will wait. "Theresa! Meet my son!"
So I meet Theresa, and she shows me pictures of her dog.
My dad calls after John, who is running food to a member of the village who is still confined to her room. "John is the fastest walker in this place," my dad says. "Look at that stride."
Kyla our server is applying to college – including Harvard, which my father tries to talk her out of, saying she should consider Davidson instead, which is where I went.
I sat there smiling. Not because I was being treated like a minor celebrity but because of the way my parents treated everybody.
There wasn't a person they didn't talk to. There surely wasn't a soul that wasn't going to be introduced to their son. It felt good to be honored in that way.
But what felt better was how my parents honored everyone. Bookie the aide. Theresa the cleaning lady. John the runner. They were special in their sight.
My parents knew their names, their stories – they honored them as they honored me.
What a way to live.
The Bible talks about honoring your mother and your father. It's one of the commandments. I went up to Philadelphia this weekend to do that. They turned the tables and honored me instead.
It was just like them. Just like Jesus. And it makes me wonder…
I don't know if hidden in that commandment to honor our parents isn't a deeper desire from God for us to simply practice the art of honoring everyone. That's what my parents do. It's beautiful how they do it.
What an honor it is to know them.