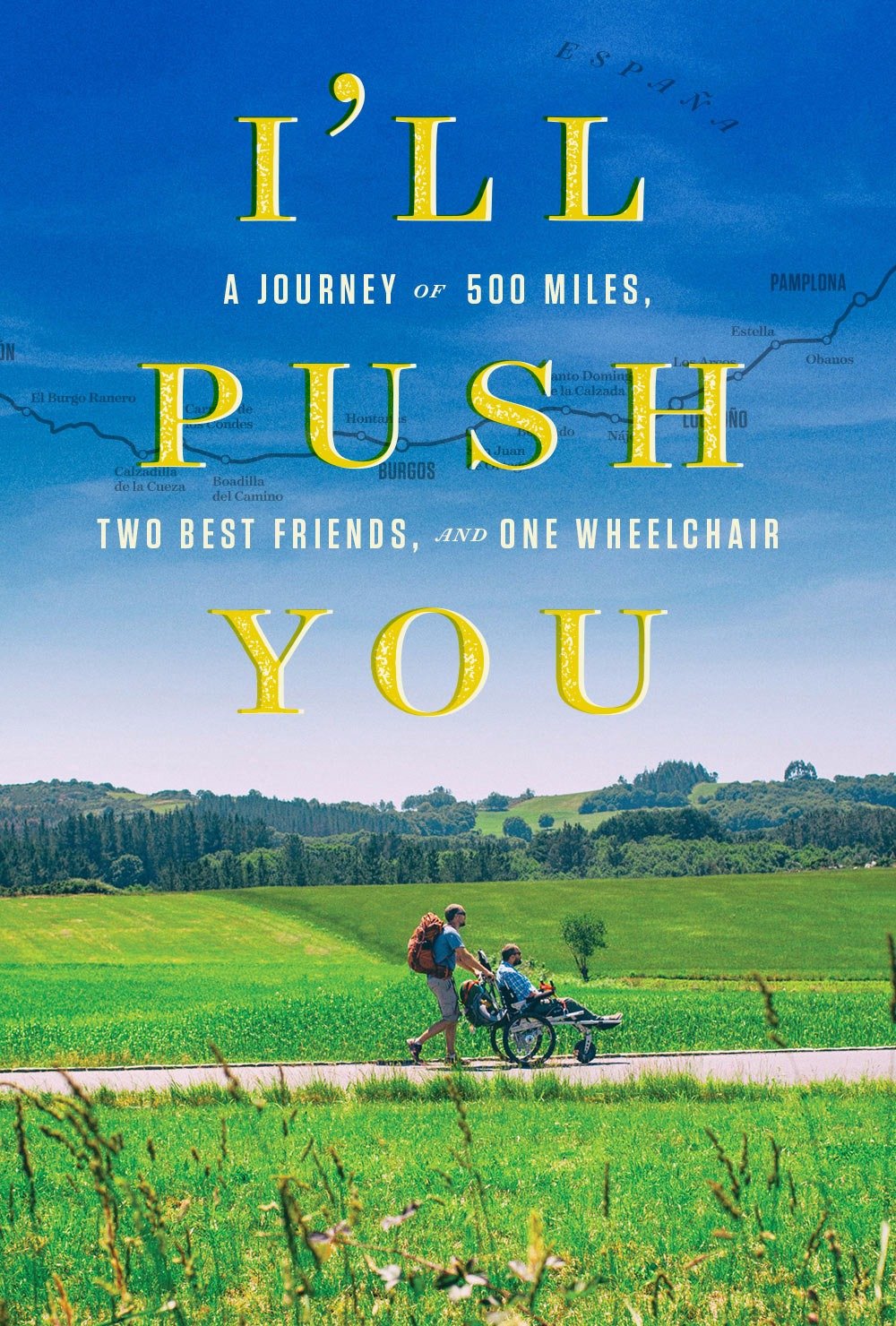 REVIEW: I'll Push You
Review by Dan Boutwell
"I'll Push You" is directed by Terry Parish and Chris Karcher. It is a documentary film about two lifelong friends who take the pilgrimage of El Camino De Santiago, a 500 mile journey starting in France and ending in Spain. Over 250,000 pilgrims take the El Camino every year to visit the Shrine of St. James the Great. However, this is the first time that it has been done by someone in a wheelchair.
Patrick Gray and Justin Skeesuck have been together since they were born, however when Justin was diagnosed with a rare neurological disease that makes him lose all movement in his limbs, their friendship took on a whole new meaning. This film follows, not only the intense and arduous journey, but the story of their struggles, failures and victories as men.
This was an incredibly enjoyable film. Since a feat like this has never been attempted before, it draws in the viewer into the uncertain and dangerous nature of the trip they take with each other. It pushes them mentally, physically and psychologically. And while from the get-go, this seems like it is going to be a film about one man pushing another in a wheelchair up a mountain, it shatters those expectations. This film is far more about community, the human spirit and victory over adversity. Getting to the end would not have been possible without blood, sweat and a myriad of friends made along the way.
The nature of documentary filmmaking is far different from traditional film. You must catch authentic moments, not scripted sequences. Making a film like this comes with pros and cons. The pros being a lower budget, no screenplay and no sets or soundstages. The cons of making a documentary really happen to show in this film. Not only do you have to catch moments as they are happening, you must make sure the lighting, exposure, sound and a handful of other complicated things are all just right at the same time. Take is from someone that has made films in the past, not only is this difficult, it's very frustrating when it doesn't pan out. When you miss a moment, mess up a shot, it is gone forever. Unfortunately, in "Ill Push You", at certain points the complexities of filming a something like this came to the surface.  At moments shots were out of focus (especially during a very emotional and critical one) the sound was muffled or unintelligible, and shots were grainy and dark. Fortunately, these moments were few and far between and are just the result of filming such a complicated, unpredictable journey. The majority of the time the cinematography is brilliant, b-roll is excellent, and the timeline of the film was seamless. The film switches from telling the story of the journey and telling the story of Patrick and Justin's friendship in an engaging manner. They receive high praise from me in this regard.
These men, attempting something that everyone saw as impossible is a sight to see. I would highly recommend this film for lovers of documentaries as well as those who love to see stories of triumph over fear, pain and hopelessness. Patrick and Justin's relationship is authentic and never forced, the love they share for each other is a love that will always exist between them. Most of us will never have friendships as intimate as this. The time, sacrifice and care from Patrick to Justin is inspiring and I hope will teach the next generation to do the same for their communities, brothers and sisters. This is where I believe that filmmakers succeeded the most, is catching a great friendship and its most unbelievable moments.
Don't just see this film, learn from it.