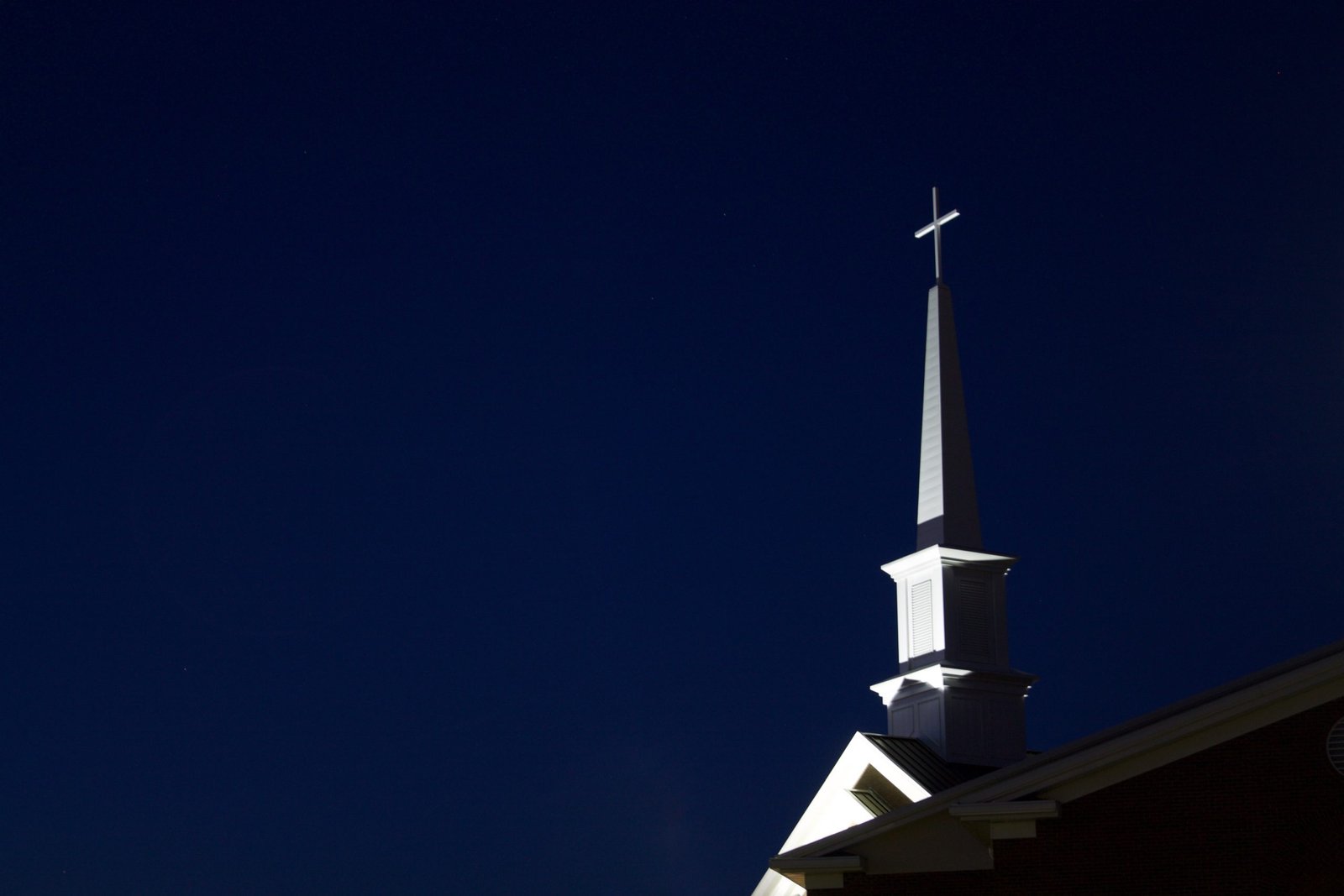 How My Dog Made Me a Better Christian
The first time my wife told me she had found the perfect dog for us, I was intrigued. I say that because we have very different tastes in dogs. She is more partial to the smaller variety puppies, the ones that are easy to pick up and hold in your arm (singular) whenever you like. I lean more towards big dogs. I have this vision of owning a dog that I could potentially ride if needed. So when she said she had found the perfect dog for us, I was curious about the potential of perfection.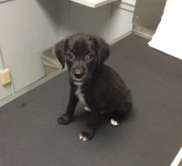 But the first time I saw Tobi's little face, I knew she was right. He was miniscule when we rescued him, clocking in at just a little over 4 pounds because of worms. His black fur was patchy from fleas, so much you could see glimpses of his skin through it. But his eyes were oversized for his face in the best way.  He pawed at us through the pen with his tiny feet and I knew I had no choice. He was nothing like what I thought I wanted, but the exact thing we needed.
When we started training him, we noticed how responsive he was and how he was drawn towards people. He wasn't begging for pats or rubs, but he wanted nothing more than to sit next to people and lean into their legs. It didn't matter who it was, a known friend or a complete stranger, he would go up to them and just be there. His relaxed demeanor and sweet disposition clued us in that we may need to train him for therapy work. It took a lot of hours of work and training, but we eventually got certified as a therapy dog team.
Turns out, he's a natural at being a therapy dog. He loves it! So much so, that he has a s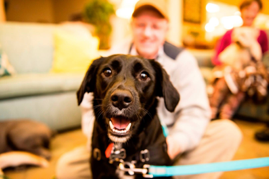 signature move:  the Tobi Sit. If anyone is sitting on the floor during our visits, he will walk up to them, turn around, and sit down on their legs. It always gets a smile from people who desperately need one.
The more and more I watched Tobi do his therapy thing; I began to reflect on my faith. I know that sounds like a stretch, but hear me out. Tobi gives love and comfort to people without qualification or difference. He loves people battling with illness. He loves people far outside of his comfort zone. The more I watched him, the more I realized he loves people like Jesus does.
Jesus lived a life defined and driven by compassion and love. He was active in loving those abandoned by others or those beaten down by sickness. Jesus was a strange and compelling conundrum of both a magnetic leader and humble servant. Jesus convinced people to give up their lives to follow him, then he would culminate that journey by washing their feet. He understood the dynamic of love and service and taught that throughout his ministry.
I would love to point to a single scripture reference as the point of emphasis, but I have a hard time narrowing it down to just one. The entirety of the Bible points towards God's radical love for us. That message is fleshed out in the Gospels through the story of Jesus's ministry, death, and life. And that teaching lives on in the Church we see throughout the New Testament which reaches out through history to us today. At least, it's supposed to. The Church, made up of us Christians, should be about this radical love and compassion for others. We should be the ones seeking out the castaways and the ridiculed. We're supposed to be the ones bringing hope and peace to those battling with sickness and suffering.
That's how watching my dog made me a better Christian. It reminded me of what love looks like. I want to love people like Tobi does, because he loves people simply to love them. He brings comfort to people because that's what his instinct tells him to do. I pray that I can attune my own instincts to the guiding of the Holy Spirit, because that guidance will always point me towards those in need of comfort and love.