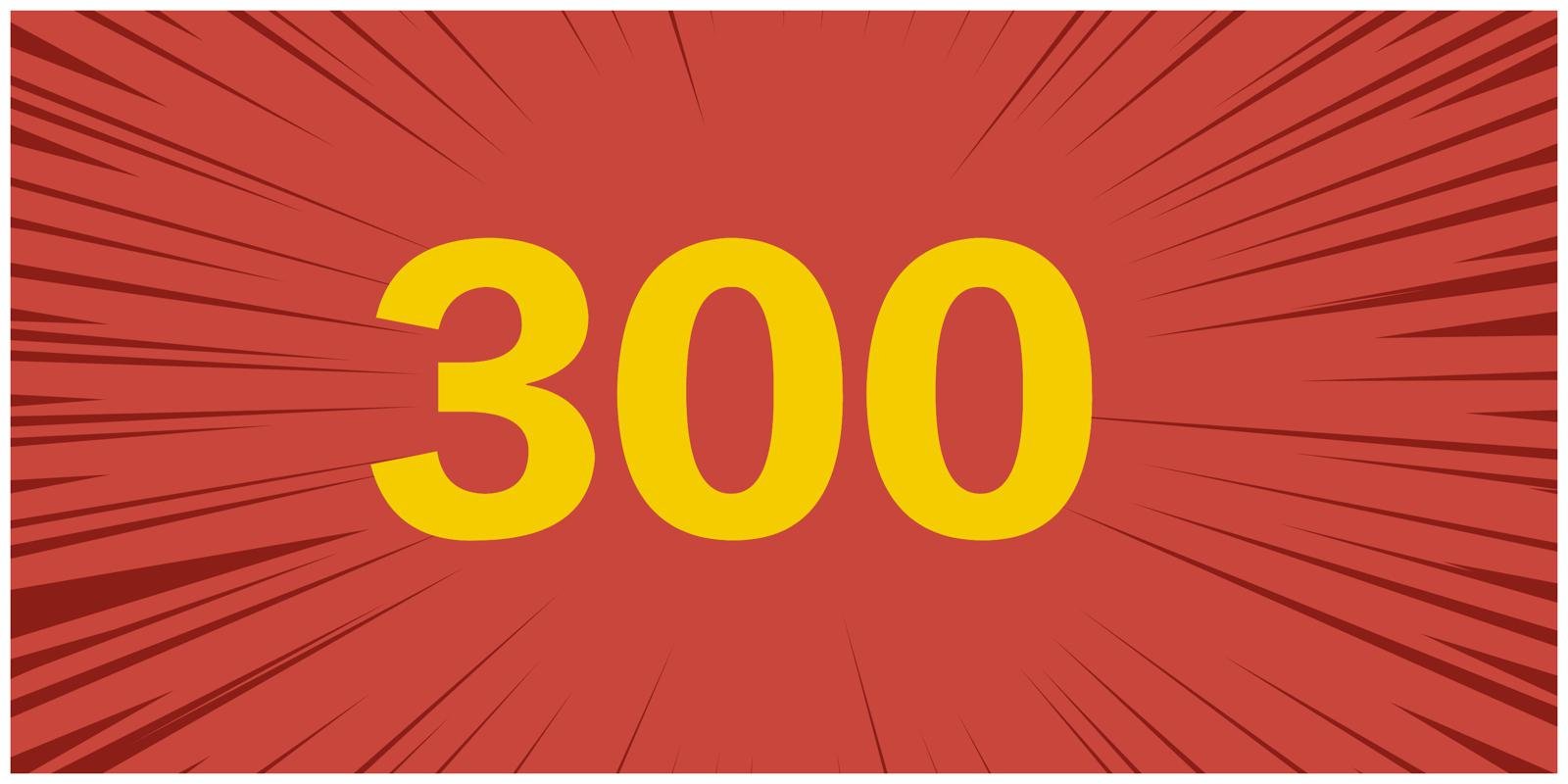 Bite Size Theology CELEBRATE 300 Episodes!
Normally we would take this opening line to make a joke about how today is National Bulldogs are Beautiful Day. However, these are not normal times. We hope God has used this lockdown to strengthen your faith and we pray that he provides for you all, both financially and spiritually, in this time of uncertainty. Above all, we hope God uses us to help lift you up in whatever way possible. Without further ado, here's what the Bite Size Theology Podcast is up to in the coming weeks.
As we've said before, thank you so much for supporting us and helping us make it to 300 episodes! In case you missed it, we released our special 300th episode on Monday April 20th. If you haven't had a chance to listen or watch it yet, go check it out wherever you get your podcasts or on our new YouTube channel. From now on, our Extended Edition episodes will be available in all the same places as before PLUS on YouTube. If you're interested, check out our YouTube page here.
Next up is our schedule change. This week, we have officially switched from our regular Monday-Wednesday-Friday schedule to Monday-Tuesday-Wednesday. The best part about the new schedule is that each week, you'll have one Bite Size episode each from Aaron, John, and Sage. That also means that every other week our Extended Edition will drop on Friday which means you'll get four episodes that week!
Though we talked about it in the previous blog, it's still a good idea for us to mention: we have our own website! Now, you can access our library, get more frequent updates on our plans and content, and read blogs from the whole team (including marketing Czar Cooper Clark) on our custom page here. For those of you who don't like clicking links, you can also type in https://www.bitesizetheology.com/ for yourself to find our page! Don't worry if you access the podcast through Everyday Exiles. You'll still be able to find us there, too!
If you need to catch back up on the rest of our Old Testament series or any other episode you may have missed, check out our library here!
If you have appreciated how God has used this podcast and want to help support it, visit our Patreon page here. You can now give $1 or $2 per month if you enjoy the show. We have quite a bit planned for our Patrons so, if you want to find out more, go check it out! Now let's get on with our preview of the next two weeks of Bite Size Theology!

Week 1 (4/20-4/24):
Monday 4/20: 300th Episode Extravaganza!
Tuesday 4/21: Daniel By Aaron Lively
Wednesday 4/22: Hosea By Sage Blalock
Friday 4/24: Extended Edition #28: Sage Deconstructs His Faith
Week 2 (4/27-5/1):
Monday 4/27: Amos By John McCord
Tuesday 4/28: Joel By Sage Blalock
Wednesday 4/29: Obadiah By Aaron Lively
————————
If you want to keep up with Bite Size Theology, make sure to subscribe through the Everyday Exiles Podcast Network on iTunes or wherever you get your podcasts. Also make sure to check out our website: https://www.bitesizetheology.com/
If you like what we're doing and want to support us, become a financial supporter on our Patreon page here or copy and paste https://www.patreon.com/Bitesizetheology into your address bar.
Follow us on these social media sites:
Facebook: Bitesize Theology (https://www.facebook.com/bitesizetheology/)
Twitter: @BiteTheology (https://twitter.com/bitetheology)
Instagram: bitesizetheology