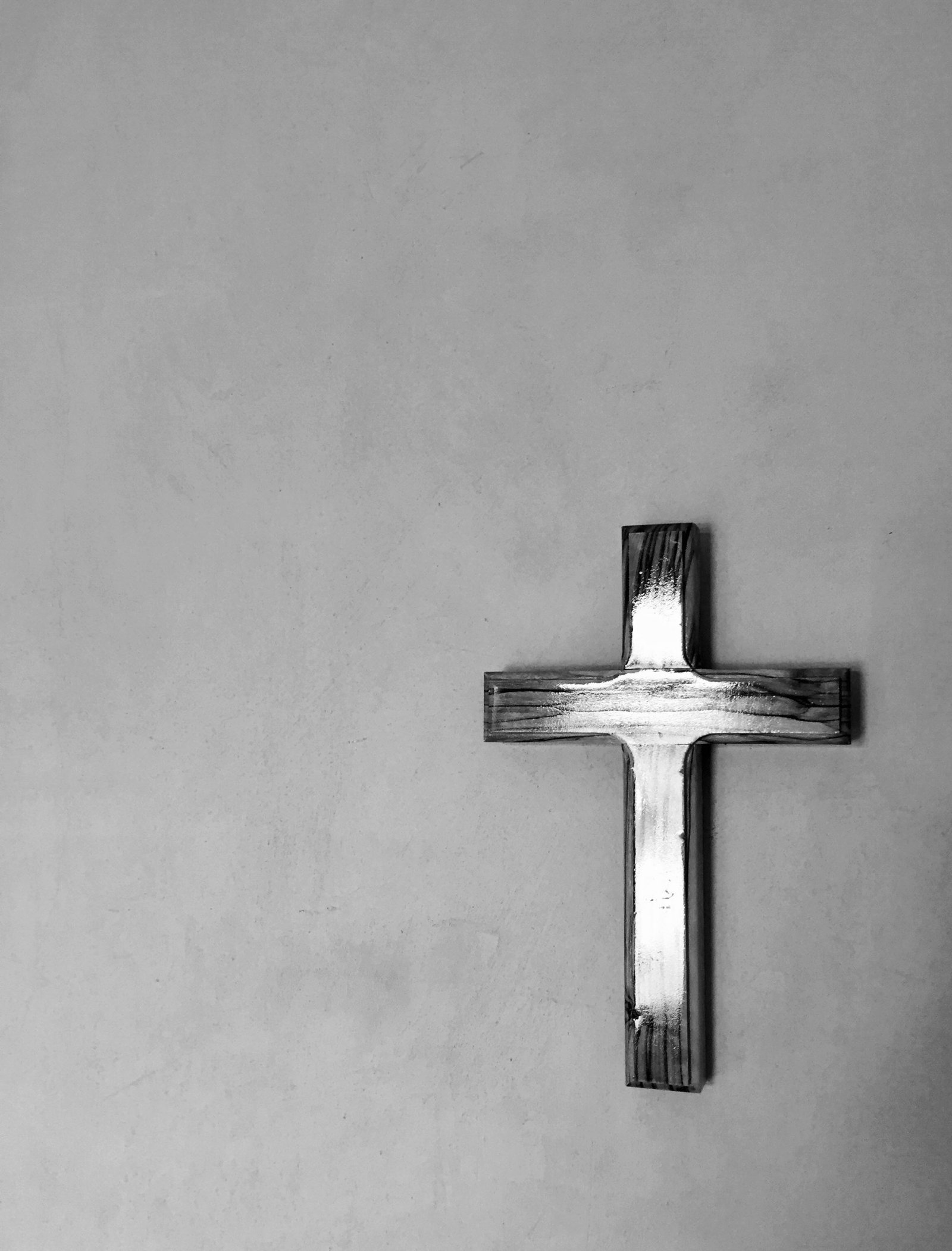 What is Your Cross?
What does it mean to follow Jesus?  If I am to "take up my cross", what is my cross?  What is your cross?
I have often heard people say that any hardship a person may encounter is that person's cross to bear.  Whether a person is battling illness, dealing with depression, or going through the end of a relationship, we view any of life's difficulties as a cross to bear.
However, I believe that taking up my cross may entail much more than enduring life's hardships and difficulties.  In Mark 8:34, Jesus said, "Whoever wants to be my disciple must deny themselves and take up their cross and follow me.  For whoever wants to save their life will lose it, but whoever loses their life for me and for the gospel will save it."
Before Jesus died on the cross, he spent his time out in the world.  He didn't spend his days in church surrounded by people that looked like him, had the exact same religious beliefs as him, and acted like him.  He didn't choose to spend his time with people that were easy and fun to be with – instead, he surrounded himself with people that challenged him, asked difficult questions, and sometimes even betrayed him.
Jesus consciously sought out the outcasts.  He looked for the people that society had forgotten.  He talked to the people that were unclean.  He ate with the most despised people in a community.  He did not waste his time worrying about what other people would think of him because he was too concerned with loving anyone that was lost and needed him.
He was also surrounded by legalistic, religious people that believed they were better than him, and he was surrounded by people that did not believe his message.  He encountered people that supported him as long as following him was easy, and he met people that hurled slurs and abuse at him.
Jesus also had a number of loyal followers.  His disciples and friends not only literally followed him from place to place, but they tried to live their lives in the same way that Jesus did.  As Jesus' disciples followed him into places filled with danger, despair, and need, they were forced to reconcile themselves with their own doubt, fear, and pride.
Following Jesus often means choosing a difficult path.  Jesus did not tell his followers that he had come to make sure that they would have happy and pain free lives.  Instead, Jesus sought out the lonely, sick, and needy.  When he found them, drowning in their deepest and darkest despair, he offered love, grace, and hope.
To truly follow Jesus will mean something different for each of us.  However, it could mean that I have to give up some of my security and safety to travel to an "unsafe" area and help the needy.  It could also mean that I have to give up a promotion, or even risk my job, to make an ethical choice at work.  It could mean that I have to step out of the comfort of my church to meet people that are not like me – people that will question me, challenge me, and even say unkind things to me.  Taking up my cross could mean that I have to meet someone in their darkest place – I may have to weep with them, struggle with them, and love them even when I do not like them.  Carrying my cross may mean that I have to face the darkest parts of me – I may have to acknowledge my own doubt, fear, greed, jealousy, and selfishness.
C.S. Lewis wrote, "Holy places are dark places.  It is life and strength, not knowledge and words, that we get in them.  Holy wisdom is not clear and thin like water, but thick and dark like blood."  (Till We Have Faces).  To take up our cross is to venture into holy, dark places with the faith that our lives will be transformed as we grow in strength and wisdom.