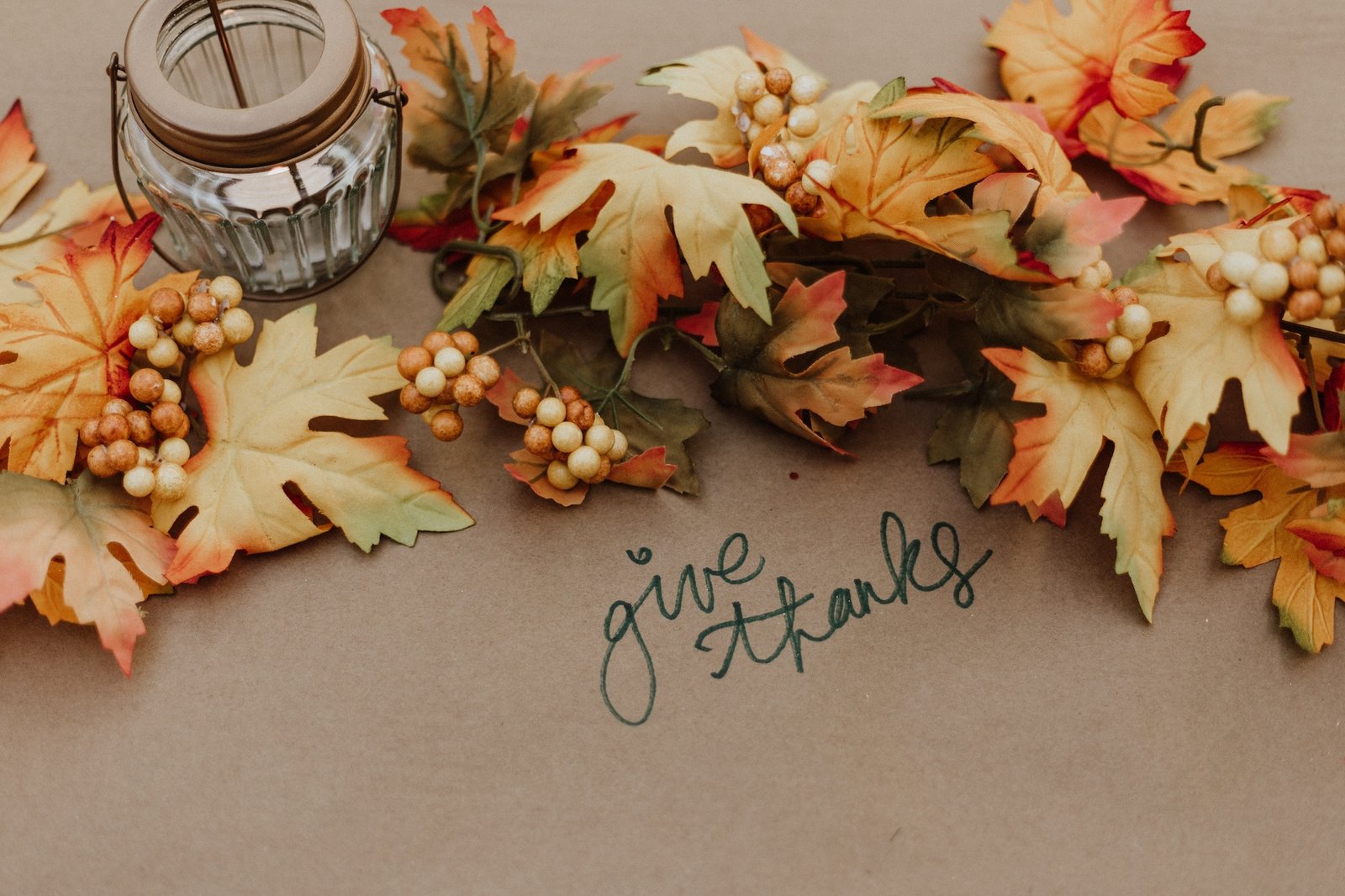 Surviving Your Family at Thanksgiving
Next week we will all gather at tables.
Tables filled with turkey, berries, and gravy…oh my!
Afternoons filled with football and naps.
Yet, many of us would admit that the arrival of this holiday season comes with a certain level of dread.
Dread that past personal dynamics will change the tone of family conversations.
Dread that awkward questions and situations will stain an otherwise happy occasion.
Dread that sarcasm will turn into strife, and strife into hostility.
We've all been there. We've all felt the dread of family gatherings. And, like all issues, I believe the gospel has much to say about surviving your family at the holidays.
Lead with Kindness
The world is filled with antagonism and hostility. Because of this, it is very easy for us in times of stress and difficult relationships to choose the unkind response. Yet, for those who follow Jesus we have the potential to offer something different – kindness. Titus 3:4–5 says, "But when the goodness and loving kindness of God our Savior appeared, he saved us, not because of works done by us in righteousness, but according to his own mercy, by the washing of regeneration and renewal of the Holy Spirit."
Kindness isn't always easy or natural, but it is always the best reflection of Jesus. Catch those in your family off guard with the kindness of Jesus. When they sow hostility, you show something that reflects the King we worship – not because you have to, but because the risen King has deposited His spirit in you and made kindness possible. After all, it is the kindness of Jesus that draws your mother to repentance!
Be Patient
It is easy in high stress situations to respond quickly; however, the key to most relationships is patience. Although 1 Corinthians 13 is often used at weddings, it might actually be more appropriate at Thanksgiving. Think of the application of what Paul has to offer for your dinner table: "Love is patient and kind; love does not envy or boast; it is not arrogant or rude. It does not insist on its own way; it is not irritable or resentful; it does not rejoice at wrongdoing, but rejoices with the truth."
Don't just turn the other cheek, but give your family the patience necessary to discover that although you aren't always perfect, you sure do love them and want what is best for each of them!
Don't Throw Food
Everyone knows you SHOULDN'T throw cranberry sauce, but many of us spend our mealtimes throwing metaphorical food. Little jabs and subtle insults that cut and hurt – and turn one who should be your advocate into an adversary. Whoever said words don't hurt was a liar. They hurt deeply. Don't use these holiday gatherings to prey insecurities or point out ways others haven't measured up; instead build up and encourage. Celebrate and bless those who need to know they matter to you and others. James was on to something when he said, "the tongue is a fire, a world of unrighteousness."
Love and speak like Jesus loves and speaks this Thanksgiving. You might be the only Jesus your family gets served this Thanksgiving!