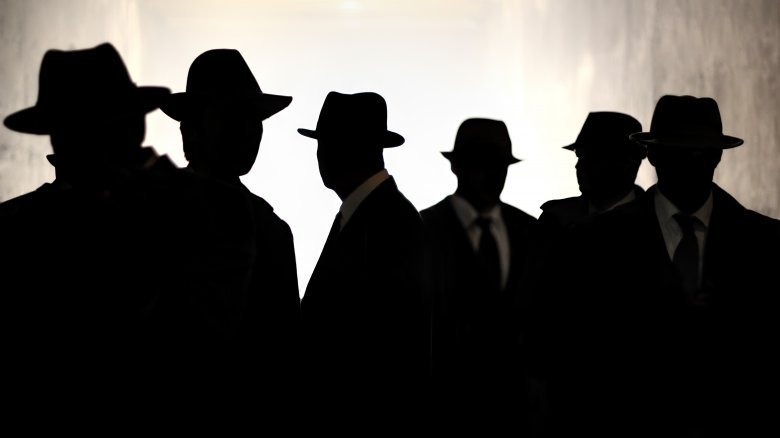 Secret Society
I started a secret society a few years back. I had always wanted to be in one and never had been invited…or had I???? Just kidding. I hadn't. Or had I??? Come on, Ned. Everyone knows including you that you would never be invited into a secret society.
The point being: I think secret societies are cool, except for the fact I've always been excluded from them.
So I decided to create one. It was pretty fun. We met in an empty room in an empty building, in the dark, of course, except for the light of a single candle. That was one of our secrets.
We had some secret rules and some secret lines; we even had a secret handshake. It was so cool.
It never really took off. But the idea of it! The idea that we were in one felt good, even if it only lasted a little while.
I'm reading a book right now where the bad guys are in a secret society. I guess that's why the memory has returned. The times in that empty building in the empty room with just a candle to light our faces bring a smile to my face.
I'm wondering as I write this whether I should bring the thing back.
The thought that strikes me this morning is the longing I feel to want to belong to something special. That desire to be part of a thing that is bigger than me and to have a purpose for being there is so strong. It fills me. Just the thought of it fills me with a longing.
And I remember that is one of the things that attracts me to Jesus. He has invited me to be part of something bigger than me. He gives me a purpose for being here on this planet. He says I belong. I'm a member of the secret society of believers who have set their hearts on knowing him and following him through thick and thin. 
Maybe secret isn't the best word for it. Then again, maybe it is.
What if you thought of the fellowship this way? Remembered how special it is to be a member in it. Then, remember that it still needs members – that this secret is the kind you can share with others.  And if you are reading this, and you feel like you are the one on the outside looking in – shoot me a message. I'd be happy to initiate you.