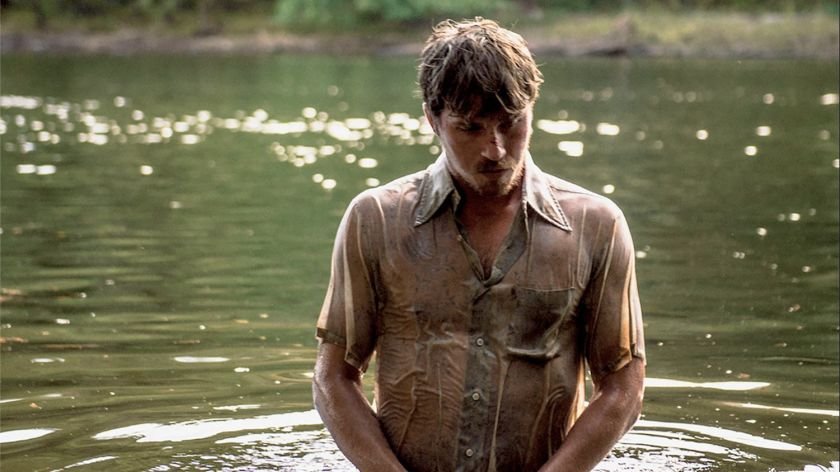 REVIEW: Burden
"There is no fear in love. But perfect love drives out fear…," John writes in the first of his pastoral letters. This letter, in fact, has a lot to say about love. It continues, "Dear friends, let us love one another, for love comes from God. Everyone who loves has been born of God and knows God. Whoever does not love does not know God, because God is love." Thankfully, John doesn't stop there because while it's nice to know that God is love, how does this love play out among us humans? He goes on to explain that that love is best expressed unconditionally and sacrificially pointing towards the example of Christ's sacrifice on the cross. Love is costly. You may think, then, that such a costly act would be reserved for those closest to you, but The Bible leans further in to the unconditional.
Gospel authors like Luke recount the words of Jesus writing, "Love your enemies, do good to those who hate you, bless those who curse you, pray for those who mistreat you." These are passages that would prove challenging to Rev. David Kennedy of New Beginning Missionary Baptist Church in Laurens, South Carolina. Rev. Kennedy and his congregants and fellow black citizens of Laurens are confronted daily with their enemy. This is an enemy fueled by fear and expressive in its hate. This is an enemy that lynched Rev. Kennedy's uncle. Laurens is a town that has been defined by white supremacy. Its name comes from a well-known 18th Century slave trader, and it is home to the infamous Redneck Shop, a monument to the town's shared history with the KKK. The shop itself is housed in what was formerly a segregated movie theater.
Rev. Kennedy entered into the tension of his town armed with passages like those in John's letters and the war he waged, with weapons of unconditional, sacrificial love, are the subject of the film, Burden, starring Academy Award winner Forest Whitaker as the reverend. One of the main battlefields in Laurens, wasn't in the street in front of the shop where many tense protests were held, but it took place in the heart and mind of a young man named Michael Burden played in the film by Garrett Hedlund. Burden fits the mold of many young men that have been indoctrinated by a white supremacist worldview.
In his local chapter of the Klan he found easy access to housing, work, resources, and drugs. The closest thing to love he had experienced came from the owner of the Redneck Shop. Burden rose to the rank of Grand Dragon, and, in a sign of respect, was given the deed to the shop. This was around the time Burden met his wife, Judith, who was also involved with the Klan but had already begun questioning their practices and worldview. This lead Burden away from the Klan and to the doorstep of Rev. Kennedy where he'd find an opportunity for love to be redefined.
The true story of Rev. Kennedy, Michael Burden, and the Redneck Shop is impossibly complex, and the film version makes it slightly more idyllic in order to tell a more concise story. Burden tells a beautiful story of pain turned to healing, of hate turned to love, and of hopelessness turned to redemption. Hopefully, the film does inspire people to practice perfect love in the face of fear. Hopefully, like another recent film, Skin, we begin to see a prevailing narrative that people's hearts can change and that leaving white supremacy behind is possible. To truly appreciate the complexity of this story, though, it's worth digging into the ongoing true story.
Rev. Kennedy is still battling to remove the Klan's presence from his town. Burden is now separated from his wife and re-associated with some of his former Klan family. White supremacy has an overwhelming hold on people and systems that are in our lives every day. The work of dismantling such a pervasive system is exhausting but made easier if we are motivated by a higher power. The initial success of Rev. Kennedy's sacrificial love showcased in the film is a testament to what is possible if we heed Jesus' words, but as the fight against white supremacy continues in the hearts of men, the streets of Laurens, and all over our country, its worth acknowledging that love is often a burden that gets a little lighter because Christ first loved us.
"This is how God showed his love among us: He sent his one and only Son into the world that we might live through him. This is love: not that we loved God, but that he loved us and sent his Son as an atoning sacrifice for our sins. Dear friends, since God so loved us, we also ought to love one another." – 1 John 4:9-11