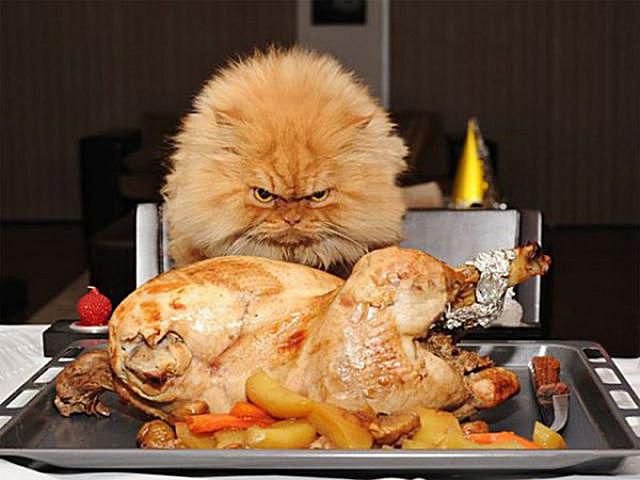 Raging Rivers at Thanksgiving
Thanksgiving.  It only comes once a year.  Sometimes I wish it would come more.  The family, friends, food, football, fun, lasagna, etc.  Yes I said lasagna.  We have turkey too but we have Italian roots and usually there's a big pan of lasagna. With no ricotta cheese.  (because ricotta is just a space-filler).
In grad school, I had a professor who was recognized as the world's authority on his teaching topic. He had a PhD from Yale and a PhD from Harvard, and his textbook was the gold standard. One of the students in my class asked, "Prof, how do you keep learning? Haven't you arrived?"
He slowly walked closer to us and kept silent for what seemed like minutes. Then he replied, "That's a good question, and a foundational one. As soon as you think you've arrived, it's the beginning of the end. I always want my students drinking from a raging river and never a stagnant stream."
I think gratitude is one of the keys to living life as a raging river.  Everyone can live life as a raging river.  It's never too late to start.  Being grateful makes us hungry.  Hungry to give our life away.  Hungry to serve others.  Hungry to give credit where credit is due.  Hungry to appreciate life and live with a positive attitude.  Gratitude also makes us more happy.  Harvard says so.  Psychology today says so.  But this is the problem–my natural bend is not to be grateful.  My natural bend is to look at what I don't have.  To remember where I've been wronged.  To remember the "near misses" of my life.  So what do we do?
Here are 7 practices that I've found helpful to cultivate a grateful heart:
Start the day by writing down a list of 10 things you are grateful for.
End the day by writing down a list of 5 things you were grateful for about that day.
Write a thank you letter to someone who has made an impact on you. (and maybe even deliver it in person!)
Thank people mentally.  (in your inner dialogue be grateful to people).  This really works!
Unplug from social media and take some time to reflect on this past year.  The blessings you've been given, unexpected times with friends and family, what's been meaningful, etc.
Think about the tough, unhappy times of this past year.  You can even be thankful for these. Maybe it's "how far you've come."  Or how you've grown.  Or even that your current circumstances aren't as bad as they could be.
Meditate on how good God is.  Think about who He is and how much He loves you.  Nothing can change this.  He can't love you any more and won't love you any less.
What else do you do to help you be grateful?
The sky's the limit with gratitude.  As things swirl around in a hectic, hot mess this week, will you take a little time and cultivate a grateful heart?
Happy Thanksgiving!  Here's to becoming raging rivers.