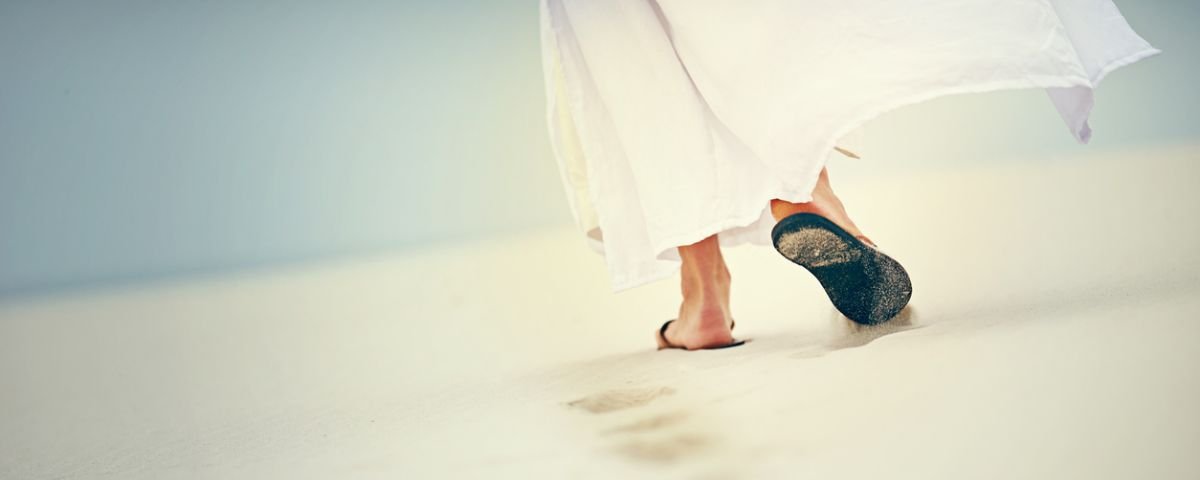 Jesus is the Answer
Recently, I wrote about how, at 10:00 am, I had already "gotten my steps in" doing an entire laundry list (emphasis on laundry) of chores around the house before heading out for my run. For fun. And for exercise. And mental health. I digress.
Anyway, the point of my post was more about the importance of exercise than anything else, but one comment caught my eye: Wow! You are supermom!
Whether said tongue-in-cheek or with an actual pinch of jealousy, or at least seriousness, let me settle this score: I am a hot Mess with a capital M. I frequently am late for preschool drop off, am still in my running clothes at pick up, clean up poop accidents, and find my kids' names written on newly-painted walls. Let me punctuate my woes by saying that these – these very regular mom woes – are why I need Jesus.
Once, while venting my mom woes to my pastor/friend (who, by the way, has three kids only a little older than my own), I declared, "Sometimes, I just can't afford to spend those minutes on quiet time instead of sleep, or prepping lunches!" He replied, honestly and humbly, "On those kind of days, I can't afford NOT to."
Cue my jaw dropping, and my perspective changing.
I'd like to say that I took that perspective shift and allowed it into every aspect of my life. I didn't, not necessarily. Those changes are slow, like a cruise ship changing direction. But I've thought about that conversation a lot, thought about my counselor's suggestion of laying those things down, moment by moment, at Jesus' feet. I think hard about my priorities and my order of operations, so to speak. If getting angry is my breaking point in a day, maybe beginning my day with solitude and Jesus is the best preventative measure I can take. Maybe that's true for you, too. If feeling ungrateful and fed up is my vice, thanking God and literally listing my numerous blessings is the right exercise. On the days where we feel like time is escaping us, and the stress levels get higher, those are the days we need Jesus most.
Whatever the question, the problem, the heartache… Jesus is the answer.