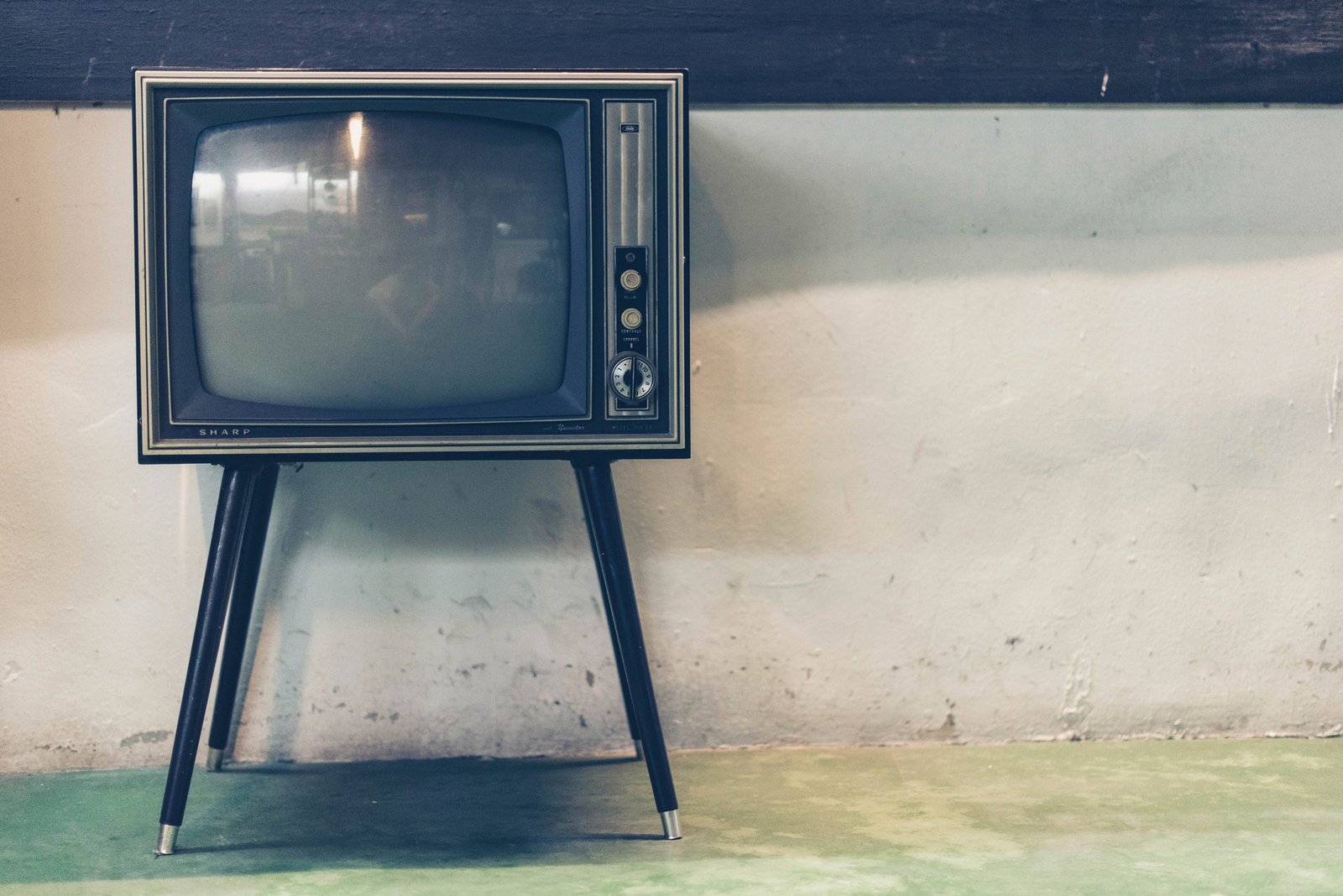 I Don't Watch the News Anymore
Shootings, robberies, upheavals, heated debates, polarization, slander, horrific acts of violence, protests, wars, political rhetoric, shock value, jealousy, hatred, discord, divorce, gossip, left/right spin…media bombardment is hurting my head, my heart, and my soul and I've decided to detox from the constant stream of negativity.
I've lived long enough to see trends come and go, political bents changing directions, wars cease, and others begin, and all the clamoring and arguing over whose side is "right" and whose side is "wrong" being let go when folks recognize there are always two sides to every story. Violent acts have been in vogue since the children of Eve existed and philosophical arguments are as old as the hills.
Or as Solomon aptly penned, "There's nothing new under the sun."
It's getting more difficult to have peace-filled meal as more and more restaurants feel the need to don the walls of their facilities with more than a few tv's playing a variety of stations all at the same time. And in the barrage of sights and sounds, even ESPN has become sickeningly political. How about a sports station that sticks to sports or a music station that sticks to music? How about a talk show that gives a "funny" monologue without slander and sarcasm as their go-to? I'd love to view a show that focuses on the actual good that's being done all over the world instead of looping the same soul-disturbing scene until the viewer wants to vomit.
I have no power to change what the media chooses to obsess over, but I do have power over what my mind will take in. And I've begun the process.
Caroline Leaf, author of Who Switched Off My Brain? is a cognitive neuroscientist with a PhD in Communication Pathology specializing in Neuropsychology (no, I don't know what all that really means). She has been studying the brain function as our thought processes effect our neurons and ultimately our overall health. Her point is that if we allow thoughts to run unchecked throughout our brains, they will either affect us in a positive way or a negative way. Too much to share in detail here, but choosing to think about what I'm thinking about is a full-time job these days, and well worth the effort. So, avoiding the media sewage is one practical way of detoxing for me personally.
I'm reminded of the well-known (well-ignored??) passage that Paul recorded while in the Philippian prison. Hear his words and absorb them, the context learning to be "anxious for nothing":
"Finally, brothers and sisters, whatever is true, whatever is noble, whatever is right, whatever is pure, whatever is lovely, whatever is admirable—if anything is excellent or praiseworthy—think about such things. 9 Whatever you have learned or received or heard from me or seen in me—put it into practice. And the God of peace will be with you." Phil. 4:8-9
Simple, profound words. Maybe too simple for this information age?
One thing I do know is this current media sickness doesn't fit Paul's descriptions of how to maintain inner peace by any stretch of the imagination. Why in the world am I drawn to the negative, damaging images on the talking-head screen? Maybe it's the same reason we have addictions to the very substances that destroy minds, bodies, and families? It's a slow integration into what we believe is "normal". We're hurting ourselves because, after all, isn't everyone just as enamored with this visual stimulation?
It's time to turn off the tv and turn on our minds. Pick up a book (you know, those paper and ink things with words, a binder, and a world of imagination?) There is a plethora of good reads and encouraging, mind-strengthening, hope-directing publications that will cause your spirit to soar and your brain to heal (affecting your body in a positive way), that just might point you back to TRUTH. The bible contains ALL of what Paul was referring to. So maybe it's time to dust that book off and read on the pages about God's love for you. While you're at it, take a pen and mark it up so you can refer to those passages that are healing and hope-filled.
There is a remedy to this cultural norm. We don't have to be subject to the media bully, flowing their sludge into our living rooms and into our minds.
Life is short. Truly it is. Wasting time on what is life-draining is not my idea of the "abundant life" that Jesus spoke about. Wasting time arguing with others because the news media said something that goes against my perspectives is futile. Building relationships is what Jesus was about and I want to do the same.
The challenge is on. My head's out of the sand but my heart is hidden in the security of God's truth. I'm called to be "in the world" but not "of the world" and for me, that means turning off the media and turning on my brain.