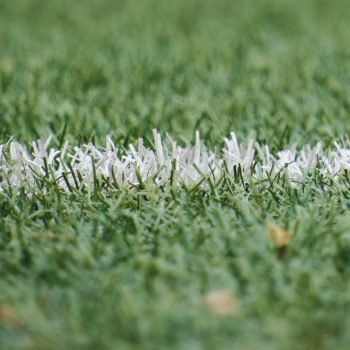 FootBlog Vol. 2: Silly Season
We have entered what many football fans call "silly season." This is the time of year when only a couple of teams in the NFL are still playing and the college season is over. The reason it's called silly season is the ridiculous amount of turnover on coaching staffs, college and professional. Teams that have just fired their coaches or are looking to upgrade their staffs reach back and forth across the NFL/NCAA divide in hopes of finding that one piece to take their team to the Promised Land. For bad teams, this is the best time of the year because it's all hope! And your team can lose any games if they don't play.
Which brings me to Tennessee football. The season turned out about how I thought (3-7 with numerous embarrassing losses). Personally, I had managed to continue to keep distance emotionally as I talked about in my last post on the subject. Instead of sitting through all seven losses and ruining as many Saturdays, Jamie and I lived our lives. I watched other games with no emotional stakes for me and got to enjoy the sport I like so much. Some Saturdays we didn't even watch football. We just, like, did other stuff. And it was terrific!
Then the University of Tennessee decided to fire their coach, Jeremy Pruitt. Based on rumors and reporting from different sources, some of his assistants may have been illegally (by NCAA rules) paying recruits with cash in McDonald's bags. That and a plethora of other recruiting violations got him and a few members of his staff let go. Given the ridiculousness of the story, I naturally read some articles. And they were every bit as funny and shocking as you might imagine. For me a least, it was all good.
But then I got a text message from my cousin, a big UT fan in his own right. He's continued to text and call me since this happened (which I am cool with since we haven't talked as much since getting older, getting married, moving, etc.) to talk about who the replacement could be. However, the craziness of Vol fans on the internet during coaching searches, as the Corleone family once did to Michael, is something that is now trying to pull me back in.
While you may not know about the specific UT-related internet black hole, you have likely seen firsthand, or through the stories of others, the proliferation of conspiracy theories via Facebook and other social media sites. Like your favorite destructive theory about the American elite, Tennessee fans read between the lines of press releases, interpret the emojis used in the tweets of players and coaches, and fall down a slippery slope of (at best) questionable sources.
Your reaction to all this may be "that sounds dumb, why would anyone put themselves through that?" First off, trust me when I say it is. But that's the thing with conspiracy theories: most of the time, people believe in them not because they seem totally logical and plausible but because something is wrong in their life. This can be anything as big as socioeconomic insecurity or as small as your football team being bad. It's about not having hope, whether in America's economy or in your Bears' ability to win the Super Bowl. Conspiracy theories provide some level of hope: an answer to the big "why" questions in the form of some narrative.
Because of terrible-to-mediocre the Vols have been for a decade-and-a-half, Tennessee fans specifically have been susceptible to these theories in their coaching searches after Phillip Fulmer's firing in 2008. If you want to see the kind of insane fandom fanning its own flames that I'm referring to, I would recommend Mark Nagi's book Decade of Dysfunction: The Road to Tennessee's Crazy Coaching Search. On a personal level, I can just say that the hysteria surrounding the 2017 edition of Tennessee coaching searches is the time when I realized something needed to change. While it isn't anywhere near as intense as it was then (it doesn't consume all my thoughts and phone swipes as it did then), the same part of me that sold out for it then is trying to get my attention now. Honestly, it's a little concerning.
It can sometimes seem like a Christian blog is about a person talking about how they have figured it all out, are currently figuring it all out, or how they have always had it all figured out. Though I like to fashion myself as some sort of intellectual or academic, I hope none of you think that of me. More so, I want all of you to know that sanctification is hard. It can feel like the chains you thought you cast off are starting to seem strangely fashionable now. Though we should always be moving forward towards Christ in holiness, there is no shame in messing up or falling down. When we look up, covered in failure, Jesus is still there. Your loved ones and fellow believers are there, too.
So, I am going to try to stay strong and not pick up the phone. I am going to try to remember what's important: the God who made me and the people he put in my life. If you are in the same boat, if you're where I was, or if serious conspiracy theories are deteriorating your life, then I hope you join me in seeking the truth of the Lord over the lies of this world.
Finally, brothers, whatever is true, whatever is honorable, whatever is just, whatever is pure, whatever is lovely, whatever is commendable, if there is any excellence, if there is anything worthy of praise, think about these things. Philippians 4:8