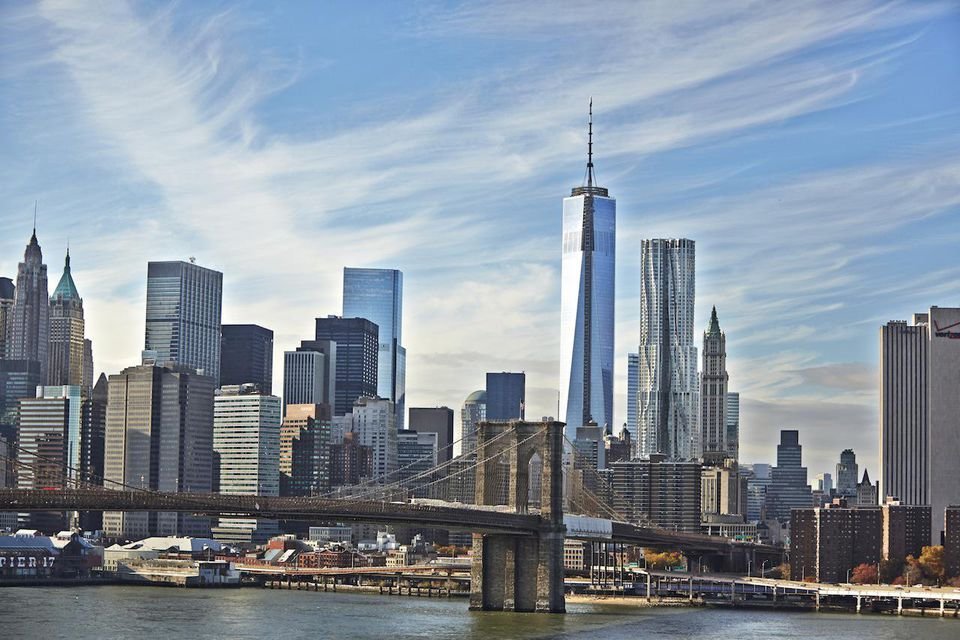 A Tale of Two Churches
Since moving to New York City in August I've been attending C3 NYC, an evangelical multi-site church filled with hipsters in the city. However, recently I've been trying out several other churches in both Manhattan and Brooklyn, and I wanted to share some of my experiences here. In New York City there are certainly less "cultural Christians" than in the South and Midwest, those who are in church typically really want to be there, this is something I've encountered at all the churches I've attended in the city.
Two weeks ago, I attended Redeemer Presbyterian Church, it was amazing to me to see so many young people in their 20s and 30s attending a traditional liturgical Presbyterian service. Redeemer really appeals to a certain class of Manhattan intellectuals with most of their congregations employed in finance, banking, or law. The service I attended was held in a fairly spartan auditorium at the Salvation Army Headquarters on 14th Street in the heart of Greenwich Village in Manhattan. The service followed a strict liturgical order, all of which was laid out in the 25-page bulletins given out by ushers standing in the aisles before the service. No screens, video, or lights. The music was very eccentric, combining both traditional hymns and some newer music by Hillsong and Passion, all done in a jazz style. Redeemer Downtown has both a contemporary and a unique jazz service. Redeemer is one of the most influential congregations in the city with four locations and about 6,000 in total attendance. All together the downtown location that I attended saw about 600 attendees at the 5:30 pm service, combined with the 9:30 am the locations see around 1,200 attendees.
Redeemer is very conservative and orthodox in their beliefs, and deeply theologically rooted. One interesting thing I noticed was number of LGBTQ attendees. Although, Redeemer is not LGBTQ affirming about 15% of their total congregation identifies as such. Overall, Redeemer was a great experience and although liturgical it was not dry or overly long. In fact, the sermon was only 15 minutes. It was so inspiring to see how many young people attend a traditional liturgical service in a place like NYC.
This Sunday, I attended Resurrection Williamsburg an Evangelical Presbyterian Church (EPC) in Williamsburg, Brooklyn. Resurrection Williamsburg is part of the greater association of Resurrection Brooklyn and it serves the Williamsburg/Greenpoint parish or neighborhood. In addition to Williamsburg Resurrection Brooklyn has locations in Park Slope, Sheepshead Bay, Crown Heights, and Brooklyn Heights. The Williamsburg location is small with only about 85 people in attendance when I went. The crowd once again was overall very young, and many families were present. The service like Redeemer was very traditional and liturgical, a folk style band played a few hymns from an alcove on the side of the sanctuary. After a 30-minute sermon, most of the congregation gathered in a fellowship for bagels. The church meets in a Spanish Lutheran Church that meets on Saturday nights.
Visiting two other churches the past two week has really opened up my eyes to the diverse number of congregations meeting across the city. Everything from the lights and music of Hillsong to liturgical practices of Redeemer, all of them work to together to further God's kingdom in the most influential city on Earth.