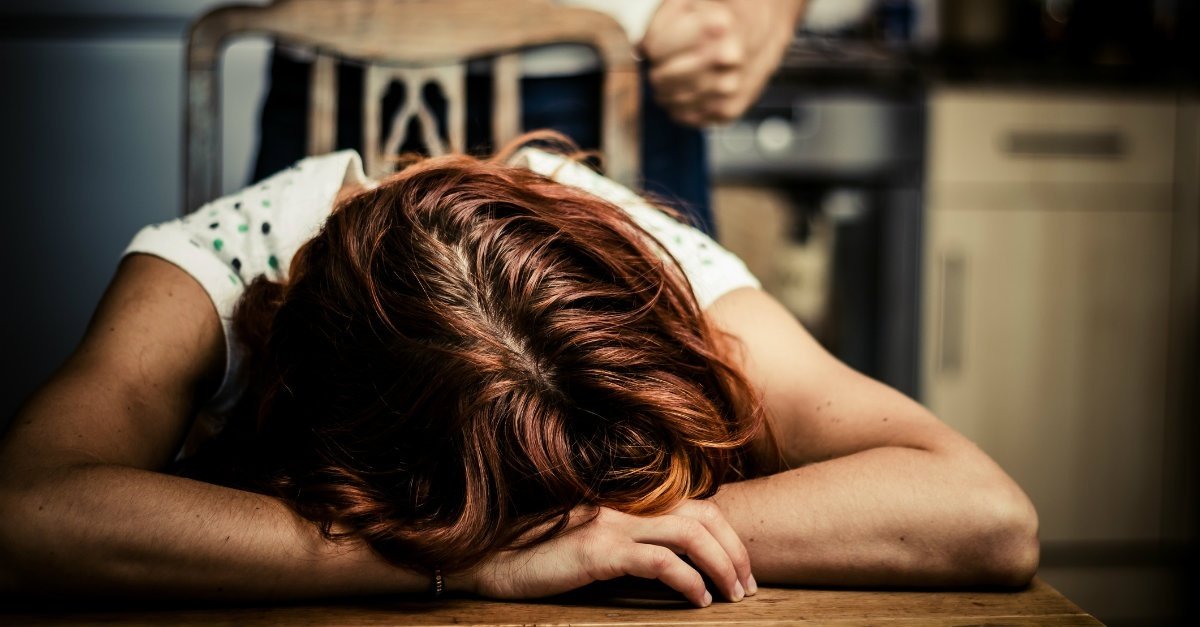 Dear Survivors of Sexual Exploitation
I dread logging onto Twitter these days. It seems like every day new allegations are coming to light that implicate yet another public figure in sexual misconduct. As the list keeps mounting I continue to feel sickened and grieved over the dark impulses that lurk inside so many fellow humans. It can be hard to feel safe and hard to see anyone as trustworthy, especially figures in authority. I can only imagine how painful these stories can be for the countless survivors who surround us each day and for whom our current climate elicits painful memories. If you are reading this as a survivor of sexual exploitation, you are loved and deeply worthy. I hope you will allow me to remind you of some truths as you move forward in your healing process. If you are a friend or caregiver for a survivor, I hope these responses will assist you as you support your loved ones.
It's not your fault
There is absolutely no behavior or situation that makes it alright for one person to abuse another. No one can ever possibly "deserve" to have their humanity violated in any way. It does not matter where you were, it does not matter who you were with, it does not matter what you were wearing, it does not matter if you had been sending "signals" earlier, nothing about you or your actions gives someone else permission to exploit you for their own purposes. It was entirely the abusers fault and there is no guilt for you to carry.
Avoid "why" questions
As humans we long for meaning and to understand the world around us. It is natural to ask ourselves why things happen in our lives, or when talking to a friend to ask "why" in our desire to understand their story. There are many situations in our world where we should employ curiosity and intellectual exploration, but asking survivors "why" is not one of them.
Because nothing can warrant abuse, asking "why" only serves to confuse and possibly affix blame on the survivor. It can lead to self- doubt, to further shame and guilt, to forcing a survivor to defend themselves for the situation, and to being haunted by unanswerable questions. You do not have to rationalize another person's evil behavior by trying to understand their motives. You do not have to apologize for being young or scared or confused or trusting. You do not have to try to figure out what it was about you that "made" an abuser disrespect you. The answer to "why" is, "Because someone else was deeply unhealthy and made a decision to act in terrible ways." Please believe that is true and begin releasing yourself from guilt or any perceived responsibility.
Have an emotional response
To grieve is not weakness but to affirm the goodness of the world. When we express sorrow, we declare that all is not as it should be and we were created for something much better. It is appropriate and healthy to feel anger and sadness. Numbness and shock are also normal reactions. Please do not seek to stay numb, even though that is an understandable response to deep pain. Ignoring our wounds does not make them go away, it only means they will fail to heal properly. Allow yourself to experience your emotions and be patient with yourself if you are in turmoil for a while. Healing is a process that cannot be rushed. Do seek out counseling and/or pastoral care, this is not a road you should walk alone.
For those offering support, express grief on the person's behalf. Do not react so strongly that the conversation becomes about you, but do let your loved one know that you care and are impacted by their experience. Especially if the person is still very numb, it may be freeing and helpful for you to embody the emotions they have not been able to feel. I have cried many times with beloved people in my life. When we enter into the pain of others, we express the loving presence of Christ and His nearness to our deepest wounds.
You are more than your worst day
Our experiences shape us and abuse has great power to define us as worthless and shameful. But that definition is not the fullness of who Christ made you to be. The love and mercy of Jesus is far more powerful than any evil committed against you. The pain and grief are real, but they are not the final word over you.
31 What, then, shall we say in response to these things? If God is for us, who can be against us? 32 He who did not spare his own Son, but gave him up for us all—how will he not also, along with him, graciously give us all things? 33 Who will bring any charge against those whom God has chosen? It is God who justifies. 34 Who then is the one who condemns? No one. Christ Jesus who died—more than that, who was raised to life—is at the right hand of God and is also interceding for us.35 Who shall separate us from the love of Christ? Shall trouble or hardship or persecution or famine or nakedness or danger or sword? 36 As it is written:
"For your sake we face death all day long;
we are considered as sheep to be slaughtered."
37 No, in all these things we are more than conquerors through him who loved us.38 For I am convinced that neither death nor life, neither angels nor demons, neither the present nor the future, nor any powers, 39 neither height nor depth, nor anything else in all creation, will be able to separate us from the love of God that is in Christ Jesus our Lord. – Romans 8:31-39 (NIV)
Jesus absorbed every sin and wound in the world in order to offer you wholeness and new life. He has already broken the chains of shame that would keep you hostage. This may take time, maybe even years, to fully believe. But it is true even when it feels far away. Allow others to remind you of the truth, and pray for the Spirit to help it sink in more and more each day. You are God's beloved child, and nothing you experience will ever change that. I am so sorry that you have had to endure the sin of someone else. That should never have happened to you. I know beyond any doubt that God is still with you and will carry you through to a place of healing. You are not alone, better days are ahead of you.