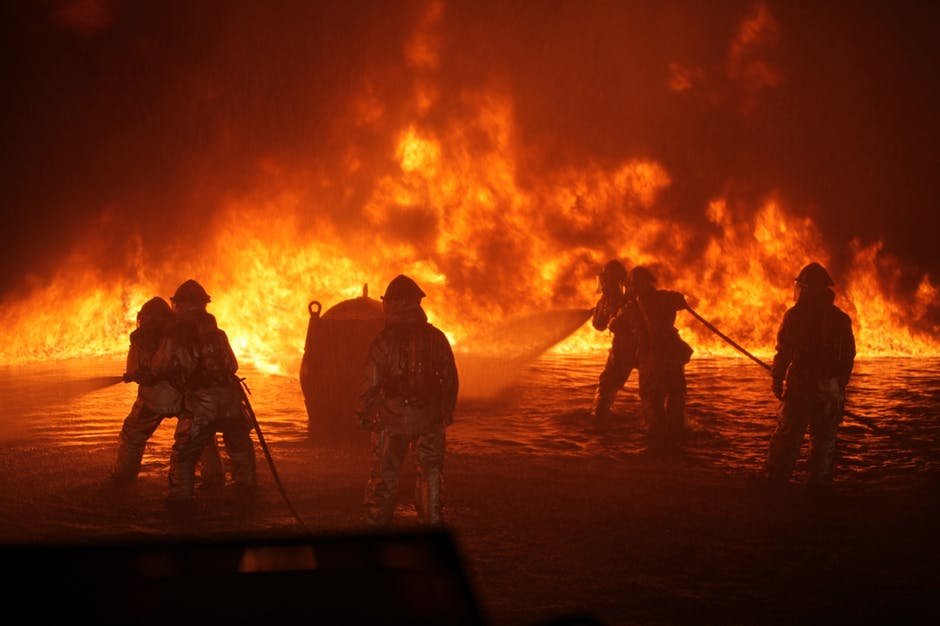 What is a Hero?
I was recently on the internet, as millennials are wont to do, and I came across a meme. It showed a picture of former San Francisco quarterback Colin Kaepernick on one side and a fireman fighting the wildfires in California on the other. The caption was something along the lines of "only one of these is a hero".
As I scrolled through responses, many of which were naturally filled with racially-charged hate or politically-motivated venom, I felt really sad.
I was reminded of the deep divide in our country that is somehow only growing deeper after every day and every news story that we read. It was also both intensely disappointing and wholly unsurprising to see that every poster explaining why Kaepernick was not a hero (many of which added profanities and slurs of all kinds in their posts) were white. The majority of those who said Kaepernick was a hero (none of which I saw claimed the fireman was not a hero) were black with a few white people lending their voices as well.
As I sat on my couch disappointed, I contemplated the original caption: "only one of these is a hero".
But why?
Miriam-Webster provides the following definitions (among others)of the word "hero":
"c : a person admired for achievements and noble qualities
d : one who shows great courage"
I don't want to get into some long, drawn-out philosophical quest for the answer to the question "what does it mean to be a hero". That's what superhero movies are for. I just want to do two things.
First, let's talk about Jesus. Jesus is the Greatest Hero. He set aside a perfect existence in heaven with the Father, came down to Earth to live a perfect life as a poor carpenter, and died a death he did not deserve so that humanity could be redeemed and reunited with God.
That is the ultimate heroic act in human history. As such, I believe the essence of being a hero is found in his example: self-sacrifice for the good of others. With that in mind, the second thing I'd like to do is give some examples of people who fit the bill as heroes.
Dedicated teachers are heroes. Present and committed loving parents are heroes. Bus drivers are heroes. Nurses and doctors are heroes. Individuals serving in our armed forces are heroes. And civil rights activists are heroes, too. Whether you agree with their fight or not.
We have to stop this binary, black-and-white thinking about everything in our socio-political discourse. Yes, firemen fighting to save lives are heroes. No one would argue they aren't. But so are people willing to take an unpopular stand (or knee) that ultimately costs them employment opportunities they would otherwise have received because they want to end the systematic abuse of their people.
You don't have to like Colin Kaepernick, but if you consider yourself a Christian I believe you are obligated to listen to and care about the people he's fighting for. Even if you don't agree with his method of protest, you have to acknowledge that he sacrificed the job that he loves in order effect positive change for the oppressed. That sounds pretty heroic to me.