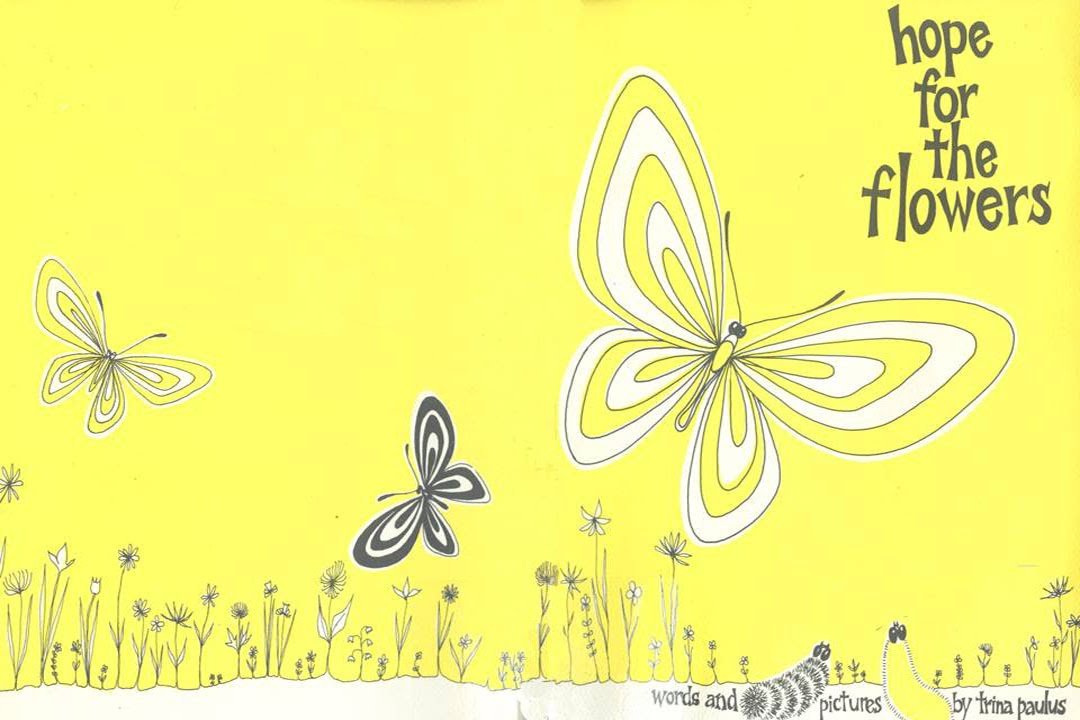 Hope For the Flowers
I had recently finished a great book by Sue Monk Kidd called, When the Heart Waits.  In the memoir, she chronicles her journey through a mid-life dark night of her soul. It is a really good book.
The metaphor she uses throughout is that of a caterpillar metamorphosing into a butterfly. She weaves beautiful prose with science with personal experience and spins a cocoon, you could say, that really touched me.
Multiple times she mentions Yellow and Stripe, two characters from a book I read once and have loved ever since called Hope for the Flowers. It, too, is a really good book.
Hope for the Flowers is one of those sneaky children's books that is really for adults. It's part coming of age, part love story, part meaning of life all spun in a cocoon.
Anyway. Reading When the Heart Waits really made me want to reread Hope for the Flowers. And you would think a book like that would be easy to find. But no. It was in none of our local libraries. I could have gotten it on Amazon, but I then I'd have to wait like a whole two days. Who wants to do that?
So I didn't do anything, A few days go by and inertia hits and I forget all about it.
Then, last Thursday, I was spending the night at the homeless shelter. It's something I do for fun (it really is fun). After we serve dinner and clean up, we get to hang out with the guys and play cards or chess (there are some serious chess players down there) until it is time for the devotional and the night shifts begin.
Well, the card tables were all occupied last Thursday, so I was sort of puttering around. That's what led me to open this rusty, dusty cabinet that was full of old magazines and books. (Stuff that hadn't been touched in years.) And there it was – underneath a stack of magazines dating back to the early 2000s – Hope for the Flowers!
I couldn't believe it. The book I had been looking for. It was at the homeless shelter. It had been there in the bottom of a rusty dusty cabinet for years.
I forced it out from under the pile and carried it over to the night manager.
"Can I borrow this?" I asked.
"Shoot. You can have it!" said the night manager.
"Are you sure?" I held it up to him like a treasure. "This is one of the best books ever."
The night manager laughed. "I mean if it's that good, why don't you just borrow it."
"Hey, can I read it first?" said one of guests.
"Let me know when you bring it back," said another.
A line of homeless guys was forming to read Hope for the Flowers. I had to laugh.
"It won't disappoint," I said.